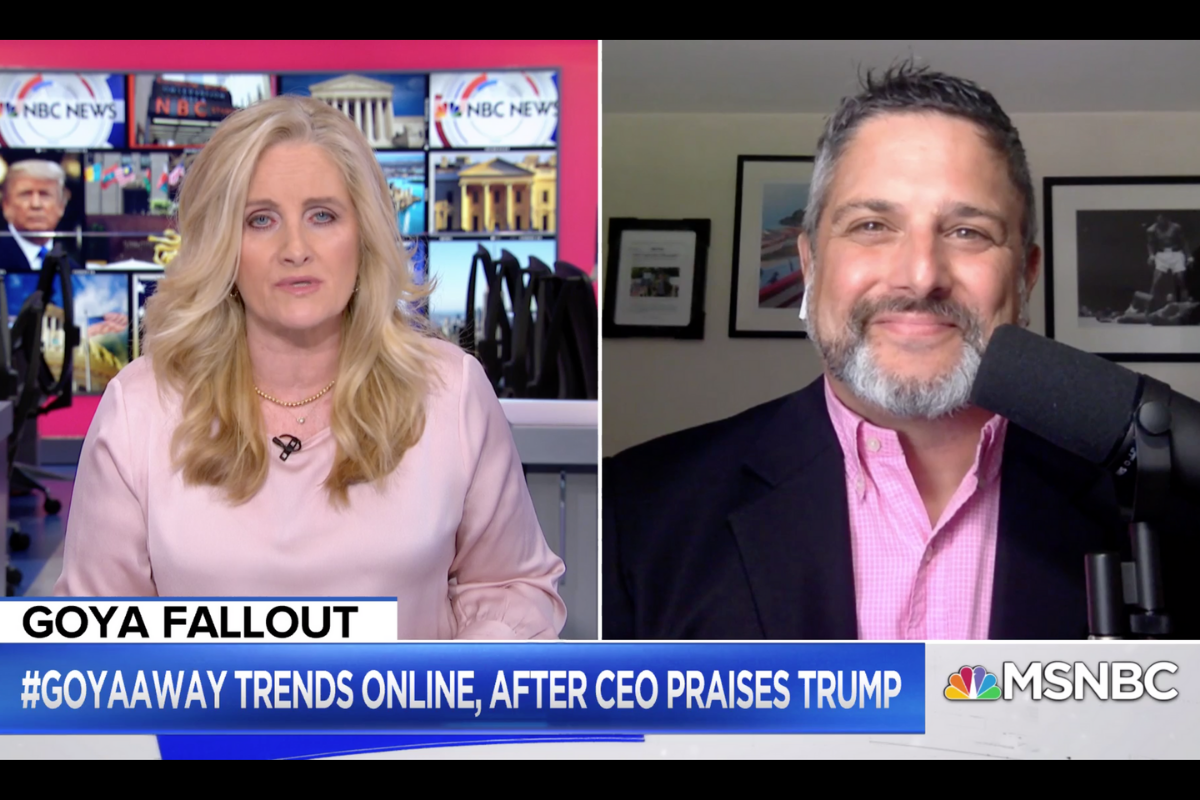 July 14, 2020
Julio Ricardo Varela on the Backlash Against Goya CEO As Calls for Boycott Grow
Our very own Julio Ricardo Varela joined Alex Witt on MSNBC to explain his most recent op-ed on the growing calls within the Latino community to boycott Goya Foods after the company's CEO Bob Unanue called President Trump a 'blessed' leader.
Julio minced no words in delving into the disconnect that Goya has with the community it served and profited off, "In the end, Alex, this is a political endorsement. "He never called Obama a 'blessed' leader."
"The fact that they're surprised that Latinos who consume their food are saying, hey, if you're gonna make it political, you're aligning yourself with a President that has a long history of insults against our community. You know, this is capitalism—we're gonna say 'no' to it," Julio said.
Take a few to read Julio's NBC's THINK piece where he gets into Unanue's quest for white acceptance, Goya's insistence to step away from more progressive political causes, and how the company is a prime example of those who always choose a potential path to power over the community that set them on that path at all.